JOSHUA COFFMAN – ATTORNEY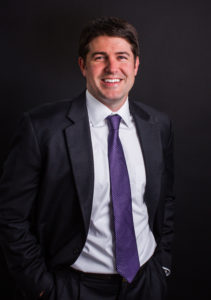 Joshua was licensed as an attorney in 2007 and began his career as a state and local tax associate for KPMG where he provided tax-consulting services to Fortune 500 companies. Recognizing a need in the community through his work with a legal services organization, Joshua decided to transition to family law and focus exclusively on providing legal advocacy and counsel to families in distress.
Joshua gained considerable experience in this endeavor as a child advocate for abused and neglected children, working as a law clerk for a family law judge, and representing countless individuals in family law cases throughout Central Texas. In Texas, Joshua successfully argued several jury trial cases involving complex family law issues.
In 2017, Joshua and his family decided to return home to Orlando, Florida, where he grew up, to be close to family, friends, the beach, and everything Central Florida has to offer.
Joshua is committed to walk with his clients through what is often the most difficult time of their lives. His technical skill and detailed knowledge of the law provide wisdom in the midst of emotional turmoil, and it is his goal to offer his clients hope and a chance at success in relationships and in life.
Joshua loves spending time outdoors with his family, trying out new local restaurants, and reading historical fiction, books on World War II, and Christian theology.
Bar Admissions:
Pennsylvania, 2007
Texas, 2010
Florida, 2017
Education:
The Ohio State University, B.A., cum laude, 2004
Duquesne University School of Law, J.D., cum laude, 2007
Professional Associations:
The Florida Bar
The Florida Bar Family Law Section
Orange County Bar Association
State Bar of Texas
State Bar of Texas Family Law Section
Awards:
Super Lawyers: 2020, 2021, 2022
Super Lawyers, Rising Star: 2014, 2015, 2016, 2017
---
NANCY COFFMAN – PARALEGAL
Nancy joined Coffman Family Law in January 2015 bringing with her an extensive knowledge of the legal system. She has more than 30 years experience as a litigation paralegal.
Her career began in 1988 as a legal assistant for a prominent personal injury attorney, followed by 15 years in the corporate world as a paralegal for Allstate and Nationwide Insurance Company.
In 2011, Nancy accepted a position to work for attorney James A. Edwards at Zimmerman Kiser Sutcliffe in Orlando, Florida. While at ZKS, Nancy assisted Mr. Edwards in complex civil litigation matters which included high profile personal injury and wrongful death claims.
In November 2014, Mr. Edwards was appointed by Florida Governor Rick Scott as a judge to the Fifth District Court of Appeal. The timing was perfect as Joshua was looking to expand his practice by adding a paralegal, and who better to entrust his cases to than his mother? Nancy's experience, attention to detail, and genuine care and concern for our clients make her an integral member of our team.
To quote Nancy, "I have been blessed to work with attorneys of the highest caliber in the legal field. I am proud to now work for my son and witness firsthand his understanding and knowledge of the law. This opportunity brings a new and fresh perspective to my paralegal career."
Nancy enjoys being active in her church community, exercising, and spending time with her young grandchildren.
Professional Designation/Association:
Certified Paralegal (CP)/National Association of Legal Assistants (NALA), 2006