JOSHUA COFFMAN – ATTORNEY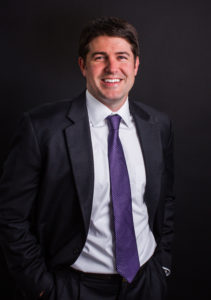 Joshua Coffman has been practicing law for more than 15 years, 13 of which have been dedicated exclusively to providing legal advocacy and counsel to individuals facing divorce and child custody proceedings. Today, Joshua's practice focuses on handling divorce and paternity cases in Central Florida for professionals, business owners, and their spouses.
Joshua is an experienced litigator and trial attorney. In 2014, 2015, 2016 and 2017, Joshua was selected as a Super Lawyer Rising Star by Thomas Reuters, an honor bestowed upon less than 2.5% of attorneys under the age of 40. In 2020, 2021, 2022 and 2023, Joshua was recognized as a Florida Super Lawyer by the same organization, an honor only 5% of attorneys in Florida receive.
Joshua is also a member of the elite Central Florida Family Law Inn of Court, a group of local attorneys, judges, magistrates, and other divorce and custody professionals working together to improve the practice of family law in and around Orlando, Florida.
To his clients, Joshua is a problem-solver and a peacemaker. He is a good listener, extraordinarily perceptive into the psychological dynamics at play in a divorce and/or child custody case, and he is the consummate teacher who always seeks to help his clients understand the law and how it applies to their particular case, both from a substantive and procedural standpoint.
Other distinctions include the following:
Joshua has conducted several jury trials in complex paternity cases.
Joshua has handled a number of family law appeals, including pushing a novel legal
theory on behalf of a Former Husband who had let a life insurance policy he was required
to maintain lapse resulting in a favorable settlement for his client.
Joshua represented a former NFL player in a highly contentious divorce case wherein his
client went from having no time-sharing with his kids to an almost 50/50 split with the
other parent.
Licensed in Florida and Texas, and recognized by Thomas Reuters in both jurisdictions,
Joshua has represented several clients in inter-jurisdictional cases ("cases involving two
jurisdictions").
Joshua once "escaped" from Alcatraz. Yes, you read that right. We are unsure of how this
distinguishes him as a lawyer, but he enjoys talking about the time he and his father
swam in the frigid waters of San Francisco Bay from Alcatraz to Aquatic Park. Believe it
or not, it CAN be done!
Joshua grew up in Orlando, Florida. He loves spending time with his family, trying new local restaurants, squeezing in a swim, bike or run workout, and reading biographies and other historical works.
Bar Admissions:
Pennsylvania, 2007
Texas, 2010
Florida, 2017
Education:
The Ohio State University, B.A., cum laude, 2004
Duquesne University School of Law, J.D., cum laude, 2007
Professional Associations:
The Florida Bar
The Florida Bar Family Law Section
Orange County Bar Association
Central Florida Family Law Inn of Court
State Bar of Texas
State Bar of Texas Family Law Section
Awards:
Super Lawyers: 2020, 2021, 2022, 2023
Super Lawyers, Rising Star: 2014, 2015, 2016, 2017
---
NANCY COFFMAN – PARALEGAL
Nancy joined Coffman Family Law in January 2015 bringing with her an extensive knowledge of the legal system. She has more than 30 years experience as a litigation paralegal.
Her career began in 1988 as a legal assistant for a prominent personal injury attorney, followed by 15 years in the corporate world as a paralegal for Allstate and Nationwide Insurance Company.
In 2011, Nancy accepted a position to work for attorney James A. Edwards at Zimmerman Kiser Sutcliffe in Orlando, Florida. While at ZKS, Nancy assisted Mr. Edwards in complex civil litigation matters which included high profile personal injury and wrongful death claims.
In November 2014, Mr. Edwards was appointed by Florida Governor Rick Scott as a judge to the Fifth District Court of Appeal. The timing was perfect as Joshua was looking to expand his practice by adding a paralegal, and who better to entrust his cases to than his mother? Nancy's experience, attention to detail, and genuine care and concern for our clients make her an integral member of our team.
To quote Nancy, "I have been blessed to work with attorneys of the highest caliber in the legal field. I am proud to now work for my son and witness firsthand his understanding and knowledge of the law. This opportunity brings a new and fresh perspective to my paralegal career."
Nancy enjoys being active in her church community, exercising, and spending time with her young grandchildren.
Professional Designation/Association:
Certified Paralegal (CP)/National Association of Legal Assistants (NALA), 2006